As astute readers are aware I've been coming over to Boston every couple of weeks the last couple of months to work with a client.
This time around on July 16-17th I'm bringing with me two of our hottest AgileSparks workshops:
DevOps/Flow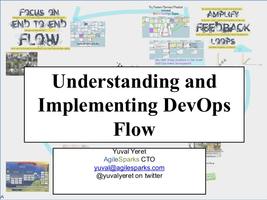 The DevOps/Flow workshop which helps people understand what DevOps REALLY is about (hint – not just tools, and for sure not the name of a new team…)
Boosting Your Agility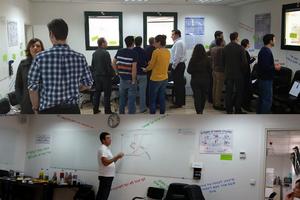 The Agile Boost Camp (a.k.a ABC) which is a dynamic agile-driven workshop where we basically pick and choose from a set of agile challenges I bring and the participants add to and then explore various approaches for dealing with those challenges – sharing a lot from our enterprise agile experience as well as trying to apply building blocks to come up with new possible experiments you might try to deal with a unique new challenge. See a recent blog post summarizing an ABC class.
There are also discussions about a meetup of sorts with one of the New England/Boston agile groups on the 14th. I  will of course let blog readers know as details emerge.
These workshops are of course not available from anyone else and this is probably a unique opportunity to participate, at least until 2016…
So if you're either interested to really explore DevOps or boost/reboot your agility, looking forward to seeing you in July!
(Oh, and blog readers get a special discount when going through the links in this blog or using YeretBlog when purchasing tickets.)